Posted by Rachel - 08 May 2013
It's very rewarding to sell a piece of jewellery when you know what has gone into making it; from what inspired the design and how many prototypes were made, to when and who you bought the stones and metal from, as well as being able to trace those materials back to the country, or even mine of origin.
Whether a customer has bought a ready-to-wear piece of jewellery from our shop, or has commissioned a bespoke piece, our aim is the same, to create beautifully designed and crafted jewellery from responsibly sourced materials; small works of art that are gestures of affection to be worn and passed on as future heirlooms.
We're very lucky, and grateful, that our customers are passionate about our jewellery. They trust our knowledge and judgement and have a huge appreciation as to what's involved when designing and making a piece. Having said that, it's a joy to go that one step further and give the customer an insight into what's involved in the workshop.
Money-Can't-Buy Workshop Experience offer
This year, to support the Fairtrade Foundation's 'Go Further For Fairtrade' campaign we're offering Workshop Experiences to customers who commission a piece of jewellery using Fairtrade & Fairmined gold or platinum. The customer is invited to get involved with hand making their unique piece, with help from expert Goldsmith, Chris.
It's not for everyone; it can be a messy and frustrating process but, so far, no one has declined the invitation, and we've enjoyed it all as much as the customers, I'm sure! It's definitely increased our own appreciation of how meaningful jewellery is to people.
Here's an insight into two recent Workshop Experiences...
Serge was involved in making Jon's Floral design ring in Fairtrade & Fairmined 18ct white gold with Nigerian green tourmalines; a surprise gift from her husband, Phil, for no other reason than he felt she deserved something special. Always a winning reason! Serge turned out to be extremely able and, as Chris said, looked a real pro! A heartfelt purchase became an experience that we all felt privileged to be part of.

More recently, we saw Helen and Andrew, who came to make their platinum wedding rings. Fairtrade & Fairmined platinum became available in the autumn of 2012 and is exclusively available from the Oro Verde mining co-operative in the Choco Bioregion in Colombia; also the source of the world's first ecologically mined Fairtrade and Fairmined gold.
The platinum is a by-product of their gold mining- the metal being panned, by hand, from the sediment left after gold extraction- so is very rare. Helen and Andrew have been waiting patiently for the mine to be Certified and the metal to become available.

Where Serge's experience involved the accurate and delicate process of sawing between settings and careful filing so as to maintain the integrity of the design ready for Chris to set the stones, Helen and Andrew's involved the more hands-on processes of forging, drawing, shaping and filing a solid rod of platinum.
It was another wonderful day. Helen and Andrew brought along their wedding photographer, Jessica Roberts, who recorded their time with us, and took these wonderful photographs, really capturing the numerous processes, not to mention the fun and sentiment of the occasion. You can see many more of the day on her Blog.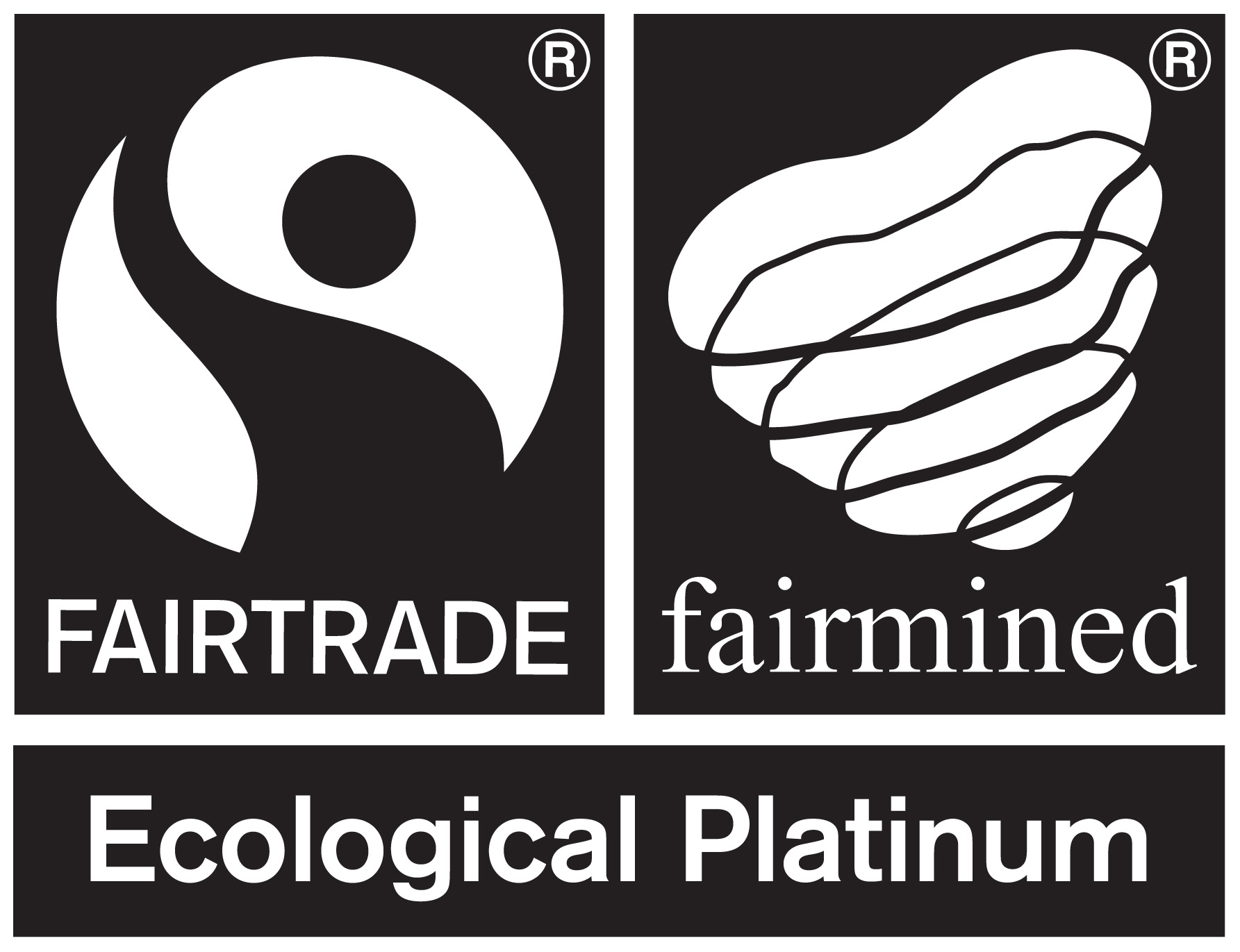 If you'd like to know more...
If you're interested in one of our Workshop Experiences please Contact Us. There's plenty of information about Fairtrade and Fairmined gold and platinum elsewhere on our Blog, and images of our designs using these precious ethical metals on our Fair Trade page. If you'd like to be kept up to date on new designs, events, and developments with Fairtrade you can also sign up to receive our newsletters.