Posted by Hannah - 01 November 2016
November also has two birthstones, (lucky November!) Citrine and Topaz.
Topaz occurs in a range of different colours: deep golden yellow (often referred to as Sherry Topaz) and pink topaz are the most valuable. Blue, purple and green are also popular. Topaz is a semi- precious stone and has a hardness of 8, on the mohs hardness scale (so not brilliant for every day wear). The gem is also pleochroic (it can show different colors in different crystal directions).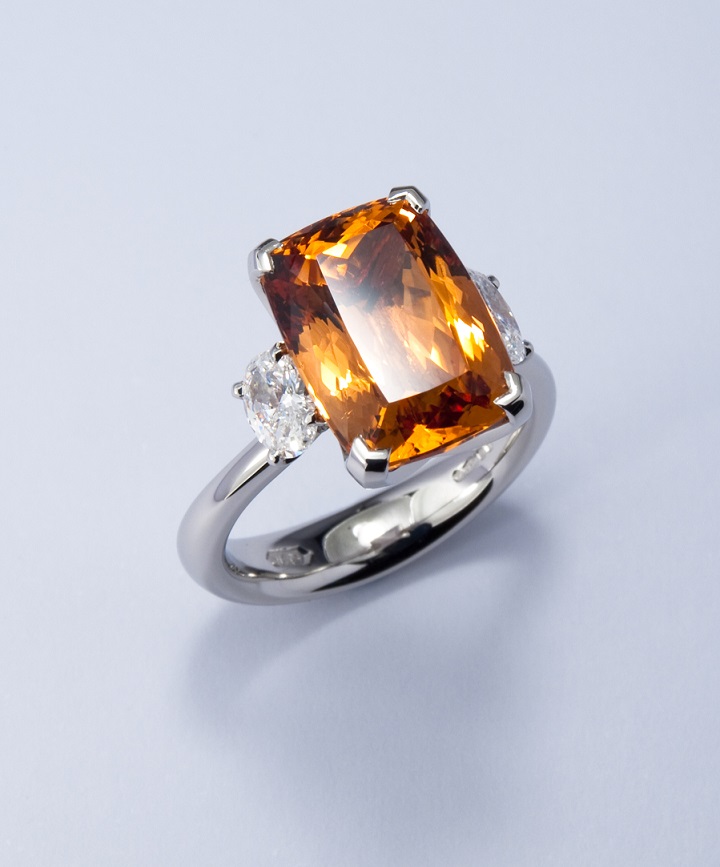 This Three stone ring is set with a rare, natural vibrant deep orange cushion cut Imperial topaz weighing 8.76ct.
Colourless topaz is irradiated to turn it into a range of blues (so your London blue topaz and sky blue topaz are irradiated). In the 17th century the Braganza diamond (1,640 carats) in the Portuguese crown, was thought to be the largest diamond ever found. This was never confirmed and it is now believed to have been a colourless topaz. The name is derived from the Sanskrit word "tapas" meaning fire.
Citrine (November birthstone no.2) is a golden yellow variety of quartz with a hardness of 7 on the mohs scale (unsuitable for everyday wear). The yellow colouration is due to the presence of iron and is also responsible for the name, derived from "citrus". Natural citrine is usually a pale yellow but rare, a lot of citrine on the market is heat treated amethyst.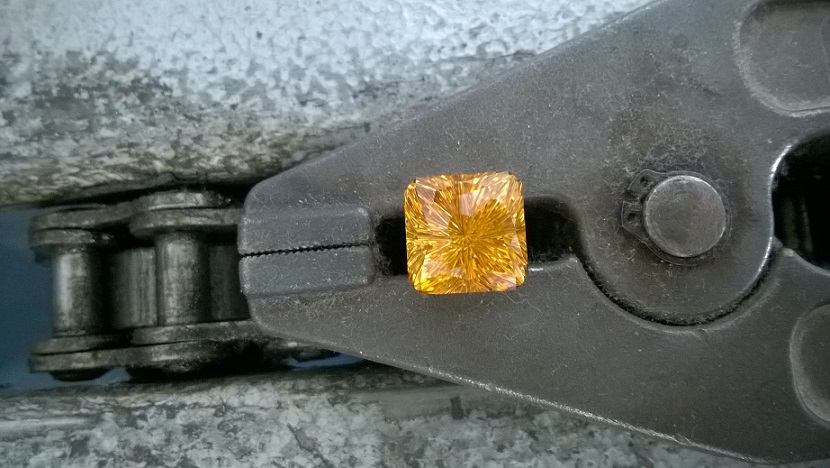 Amazing fancy cut citrine.
Bye for now!
Hannah