Posted by Hannah - 26 November 2020
Welcome to our edit of fine gemstones. 2020 update - some of these stones are now sold, or made in to pieces that you can see in our shop. Due to the change in exchange rates, and increases in costs for these fine qualtiy gemstones, some of the prices are now out of date. Please get in touch for more details.
The stones that are still available, can be presented in an elegant display box, and so you will still have something impressive to wrap up. It gives you the chance to give or receive something truly personal - a beautiful stone with either the promise of a future piece, made and designed just for you, or the design mocked up, and presented along with the stone.
Of course, like our previous gift guide we can only show a selection of the fabulous stones that we have for you, so please get in touch if you want to find out more.
Kite shaped Ruby. Measuring approx: 7 x 6mm. Weight:1.02cts. £2873.
We have this cut in the shop, made with diamond, in pendant and earrings. But this is the first of this unsual shape that we have found in ruby. It would make a lovely pendant!
Asscher cut Spessartine garnets. Measuring approx: 7.5mm square each. Approximately 2.5cts each and £1020 per stone.
Rich, burnt orange garnets from the Arusha Region in Northern Tanzania.
Octogon cut, vivid Spessatite garnet. Measuring approx: 9 x 6mm. Weight: 2.87cts. £1272.
This bright orange stone would work really well in one of Jons Fourclaw designs
Oval cut, yellow beryl. Measuring approx: 19 x 15mm. Weight: 16.04cts. £2669.
We have already developed a Meadow ring for this fantastic stone, shown here in a resin mock up. Made in a platinum meadow ring, it would cost £9834.
Cushion cut, Prasiolite. Measuring approx: 10 x 10mm. Weight: 3.75cts
A very delicate pastel green. Finished in a Jon Dibben platinum fourclaw design at £2948.
Marquise cut, Chrome green tourmaline. Measuring approx:10 x 5mm. Weight:1.01cts. £388.
Would work beautifully as part of a floral ring or on it's own as a marquise pendant?
Cabochon cut, teal green tourmaline. Measuring approx 20 x 15mm. Weight: 20.10cts. £1870.
One of Jon's many hoarded pieces. An unusual colour, with plenty of character.
Baguette cut, green tourmaline. Measuring approx: 14 x 10mm. Weight: 9.69cts. £2808.
A beautiful blue - green tourmaline, in a bold, simple cut.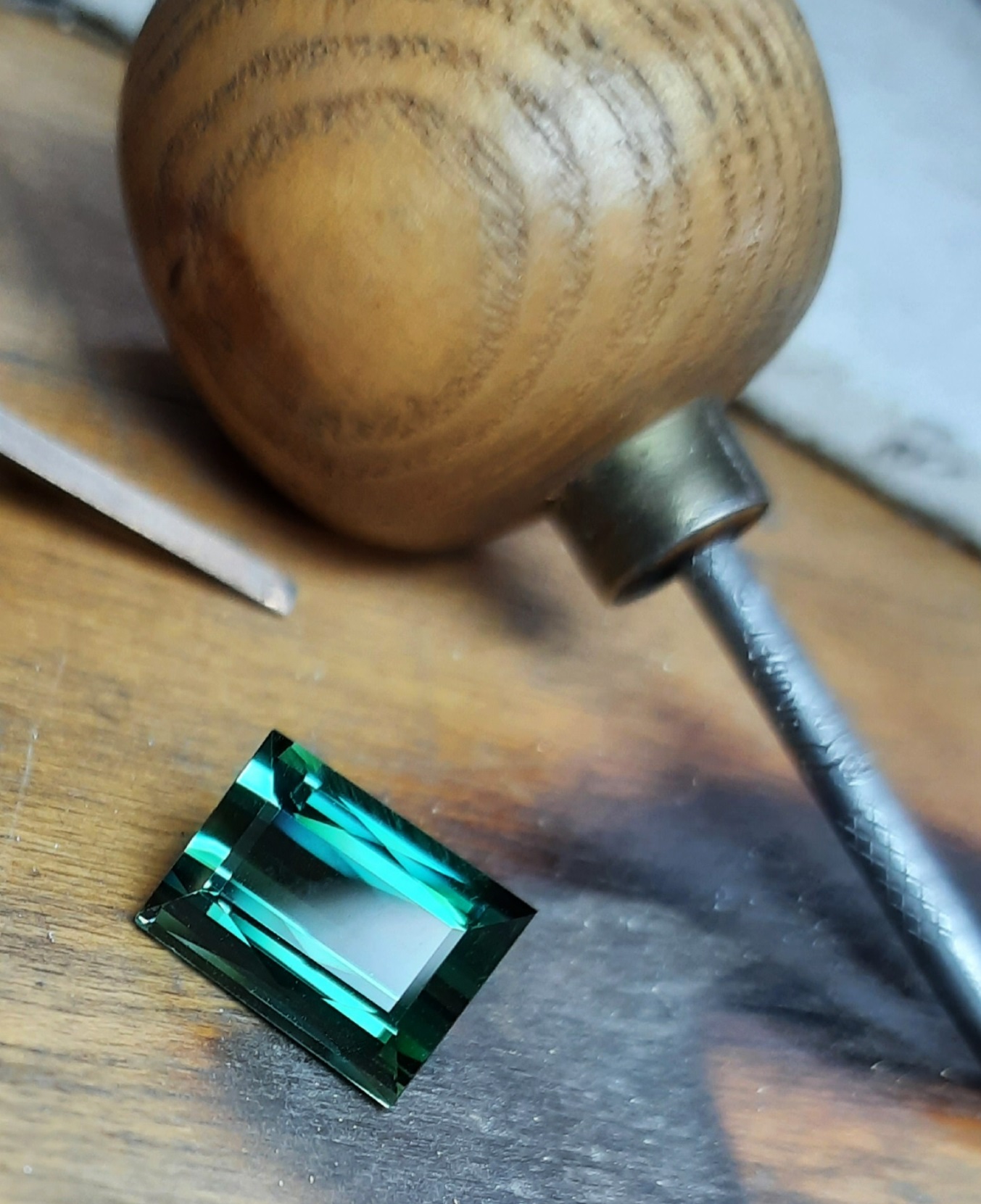 Trillion cut sapphire pair. Measuring: approx. 4 x 4mm. Total carat Weight for the pair: 0.63ct. £414.
These would make really unusual stud earrings!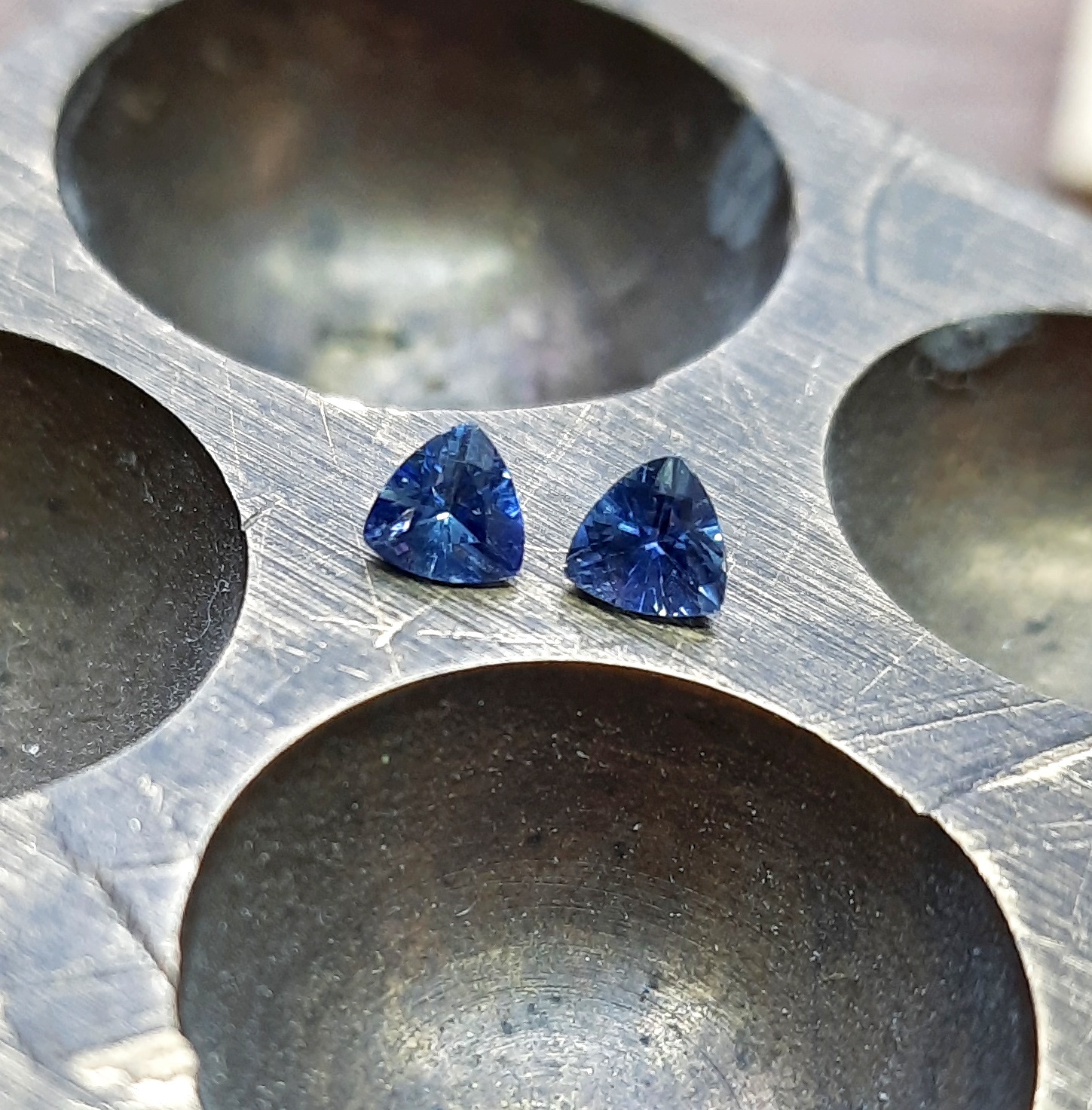 Oval cut, Mogok sapphire - no heat treatment. Measuring approx: 8 x 7mm. Weight: 3.30cts. £6480. 
This is a deep stone, but the life, and colour, it has because of this is amazing.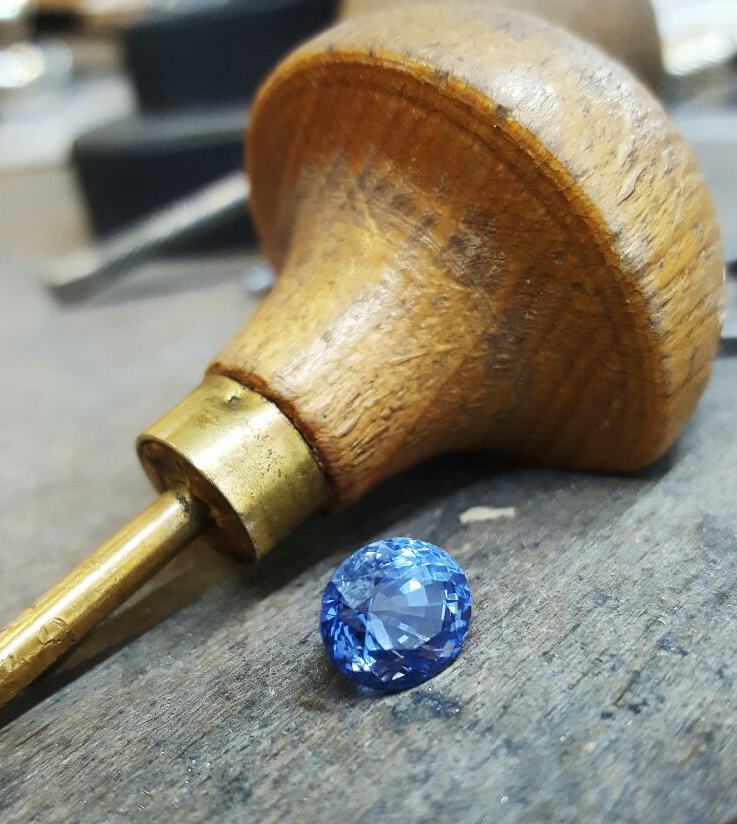 Royal blue, round cut sapphire. Measuring approx. 9mm in diameter. Weight: 4.17cts. £15,532. SOLD
Would make a stunning Meadow ring!
Round brilliant cut, Rhodolite garnet. Measuring approx. 9mm in diameter. Weight: 4.07cts. £1834.
Very unusual to have this bolf purple colour in the kind of garnet.
Oval cut, vivid pink tourmaline. Measuring approx:13 x 7 mm.Weight:4.69cts. £1200.
Would make a fantastic Kiss ring!
Pink Pear shape tourmaline. Measuring approx:18 x 10mm. Weight: 8.08cts. £1862.
Beautiful, delicate pink tourmaline, in a classic pendant shape, or unuual ring, if you're Jon!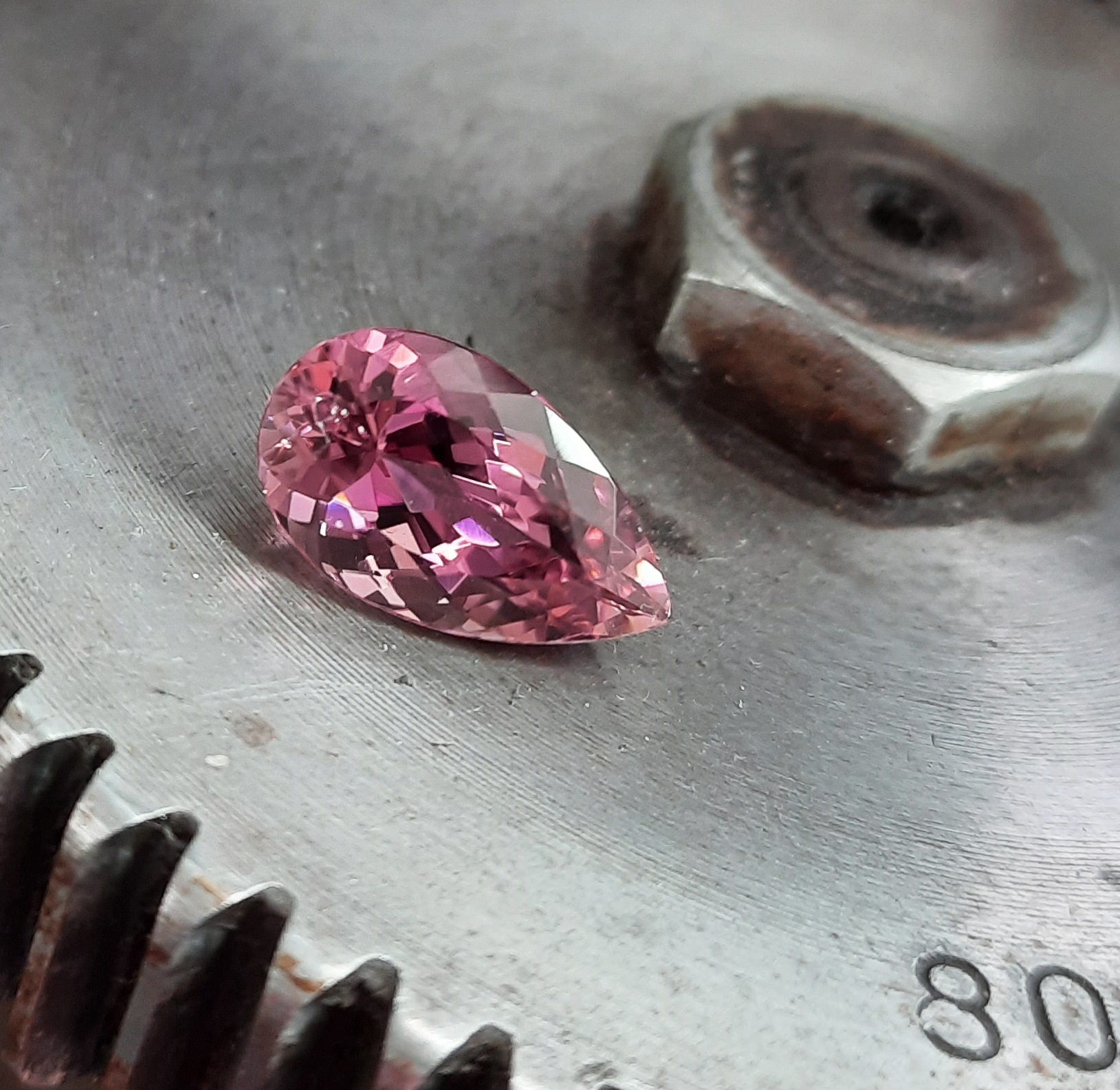 Round cut, Tea rose pink tourmaline. Measuring approx:15mm in diameter. Weight: 15.57cts. £3986.
This is a beautiful stone. Really well cut and lively.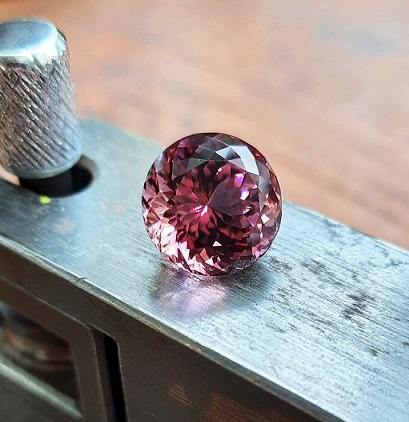 A little look below at the display box, that fit neatly in to our Jon Dibben leather boxes.
Hope you've enjoyed this little glimpse of some of the stones we have for you,
Please let us know if you have any questions?
Many thanks for looking,
Jon, Hannah, Chris and Stefanie