Posted by Hannah - 16 December 2016
Our guest designer Glenn Campbell has just sent us this gorgeous 18ct yellow gold Grasspod pendant. The two photos show both ways the pendant can be worn (easy to go from day to night)!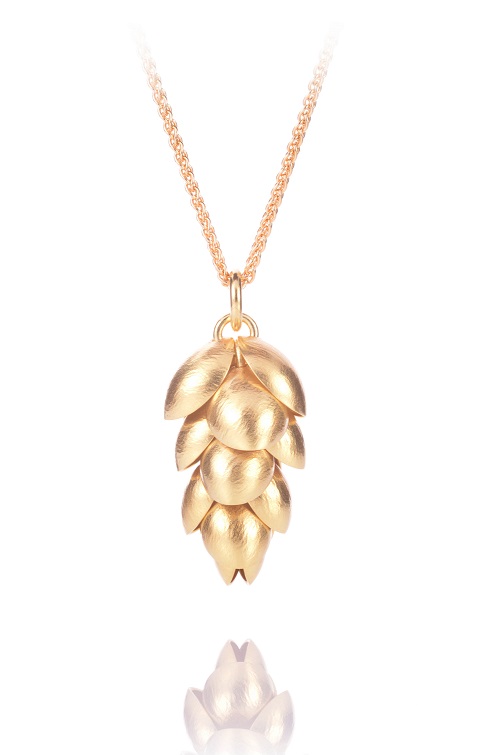 The pendant is made from sheets of 18ct gold, that are textured using the steel rollers on a rolling mill. The gold is forced through the rollers with a sheet of paper - so the texture of the paper is imprinted onto the metal. The outside has a heavy texture compared to a softer lighter texture on the inside. 
Glenn punches out graduating circles, forms them in a doming block and then refines the shape with varying steel and wooden formers. He uses tiny punches to make the holes for the links to go through. This leaves a tiny raised edge, which is tidied up with a round burr. After linking up the pieces and soldering them in the right order, the final stage is to matt finish the pendant.
I love this piece - the soft, subtle texture, and the way all the individual sections move, making it incredibly fun to fiddle with!
Bye for now!
Hannah