Posted by Jon - 22 July 2016
I seem to be regularly telling people the hows and whys of the Spring Meadow design, and you know what, I'm going to tell you now...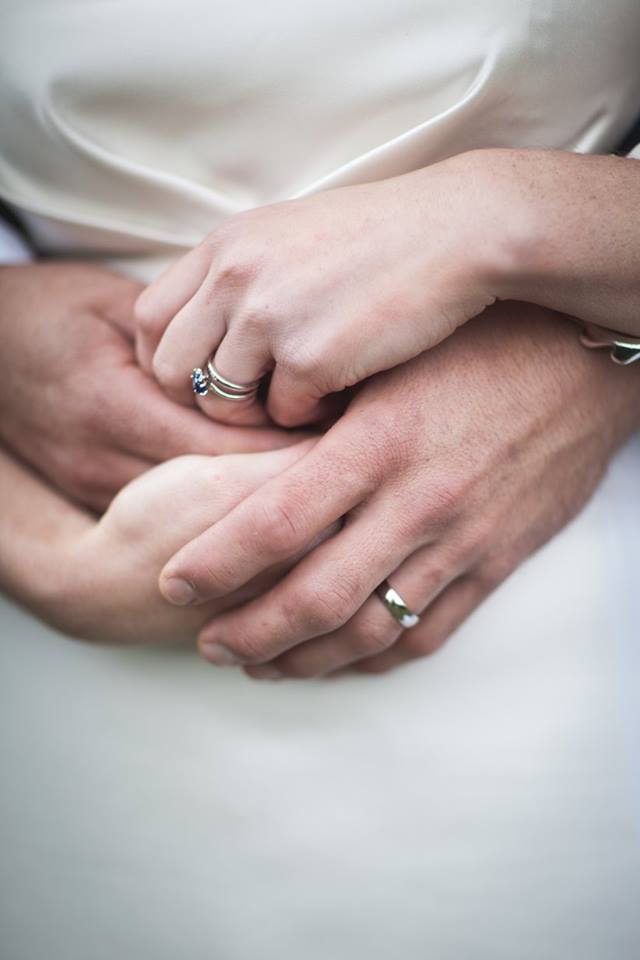 Photo by Bex Cullingford
Some of you, the fans and admirers, will probably know how the original Meadow ring began. It was a design inspired by a beautiful vibrant grass green tourmaline that came my way, as these really special stones do. I didn't know what to make with it for an annoyingly long time. I would get it out of the safe, stare at it, put it back in again. Because I liked it so much, the pressure of getting a design right escalated. Until I had my ureka moment when sitting in a field and noticing the strong yellow buttercups apearing through the rich long green grass. The rest they say is legend, at least in my 15 minutes of fame.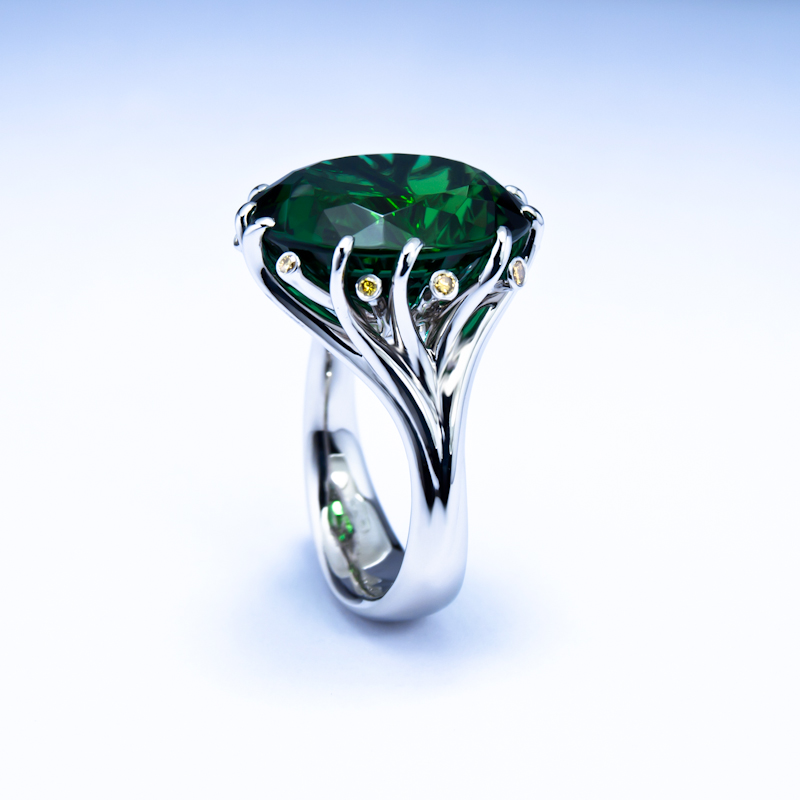 The obvious thing to do was to develop this design in to an engagement ring, because of the enormous interest that the styling of this ring generated. This we did, and still do very succesfully, mainly with fantastic round sapphires and diamonds.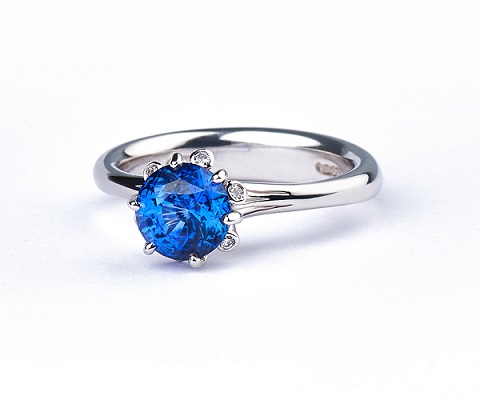 However I soon realised that there was a definite limit to the size of the centre stone, before the supporting small diamonds and their settings started taking over visually. It's something that we are still trying to achieve, and I can report that we have just made a design with a 70 - 80 point diamond (about 6mm round) which looks fantastic. Different to above, but still very much a Meadow! Have a look below, and we'll post some more photos when we have one made for the shop.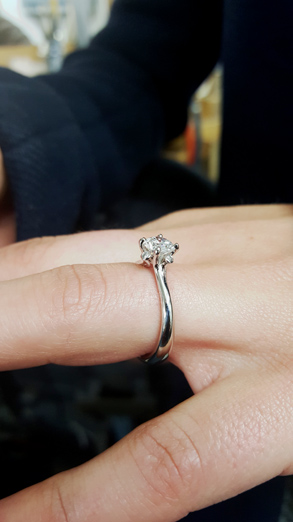 But not everyone wants colour and not everyone has the budget to spend on a diamond. So it was very important to try and work this one out. And in another Ureka moment, I could suddenly see the Spring meadow (the ring formerly known as the Meadow crossover cluster - you can see why we needed to shorten that name!)
We developed the design, it actually happened really smoothly, and I've been in love with it ever since. I like the way the stones 'cluster' together, like a flower, with the organic, intertwining happening on the side and undeneath.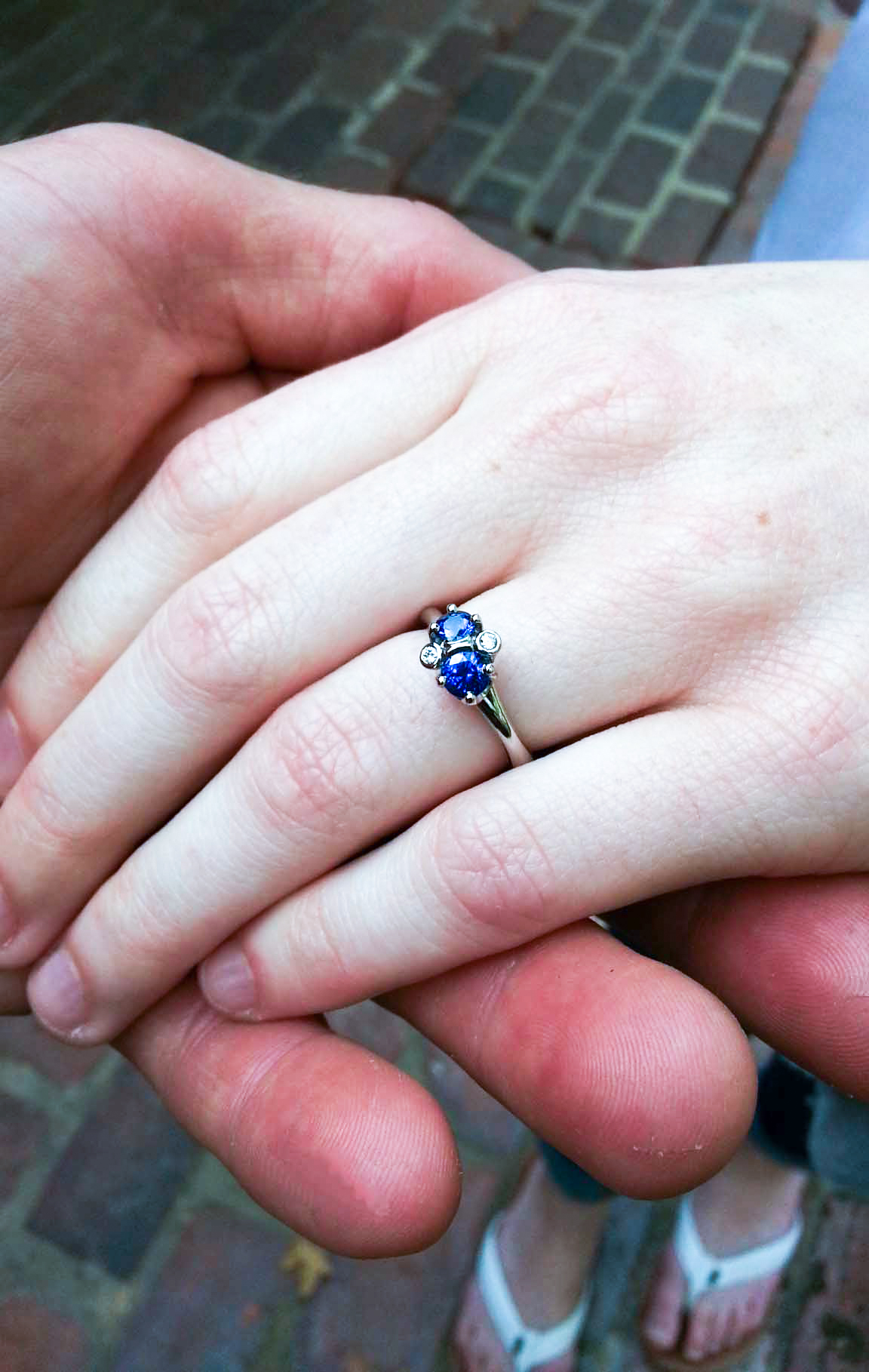 I'm really proud of these rings, which we now make in 3 different scales, with the smallest feeling very delicate and elegant, and the largest having quite an impact, but hopefully still in that subtle Jon Dibben kind of a way! You might have seen them set with diamonds, both white and rich browns set in gold, and with many different colours of sapphire. In fact the diamonds we are buying now for this design are truly fantastic, I think I keep saying that I will talk more about these, but haven't yet. And today is no exception, I need to go and do some proper work now!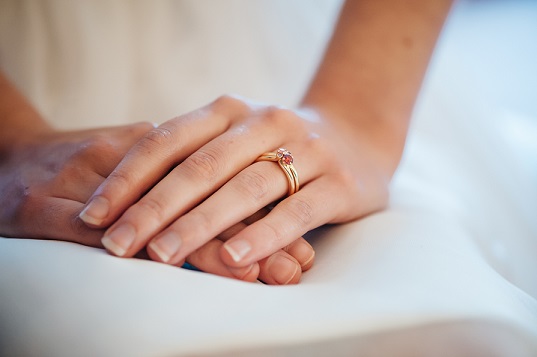 Photo by Jude Middleton
It goes without saying, that you are all very welcome to come and see these rings for yourself. You know us, there is never any pressure, no expectations of a sale, we just like showing people what we do. Alternatively, drop us a line, if you have any questions or thoughts,
Thanks for reading
Jon 
Thanks to the equally lovely couples, Fliss & PJ and Rob & Hannah for sharing photos! And to all involved in the shoot at Millbridge Hall.