Posted by Jon - 04 May 2019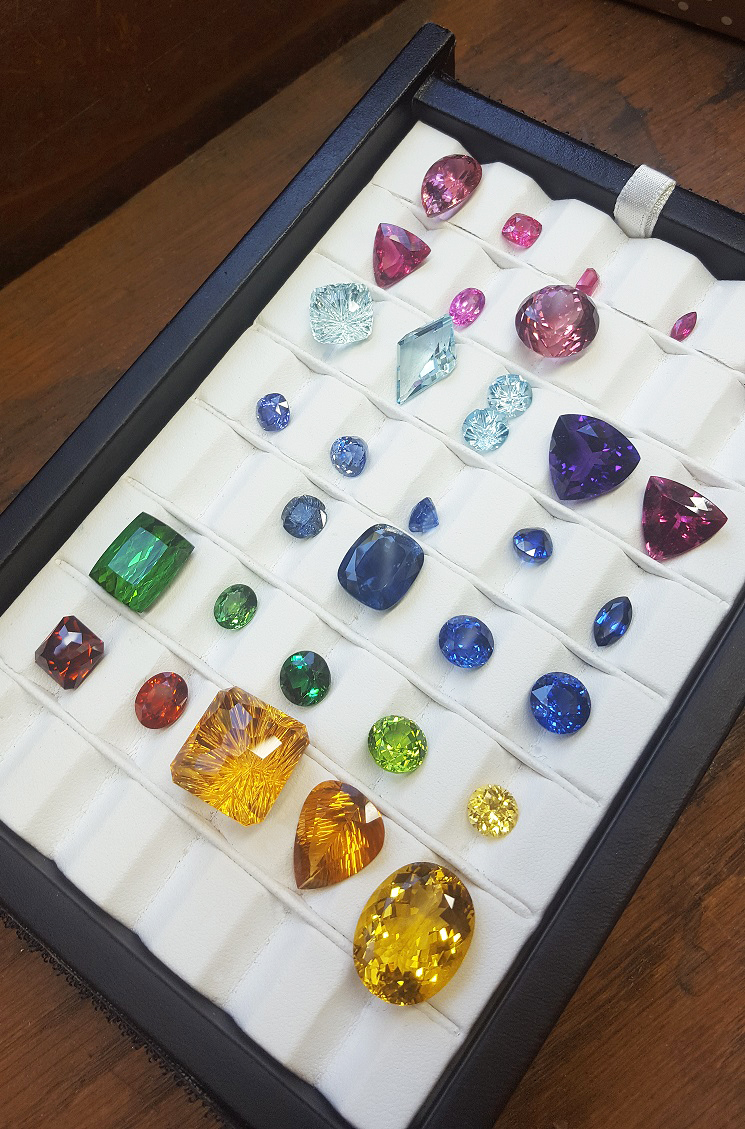 There are several gemstone dealers that we have come to know very well over the decades - fascinating adventurers with great stories, who've become more like old friends. Inevitably a close relationship of trust and mutual respect has grown, and stones are sometimes left with us, for Jon to fuel his inspiration.
Recently, one of these travelling treasure hunters visited, and has very kindly lent us a selection of impressive and unusual gemstones for a limited period. This, together with Jon's existing hoard, made us realise it was a great opportunity for the stone lovers among you to come and have a browse through, guided by Jon, Hannah and Chris' expertise.
So, on Saturday 8th of June, through the day, visitors will be very welcome to make the most of this unique chance to view, and learn more about, these striking stones. There will, of course, be a choice of refreshments and nibbles on offer to see you through your voyage of discovery! Please RSVP.
In addition, on the 8th of June, we'll be offering a free clean for one of your Jon Dibben pieces of jewellery. This time, we're making a point of reminding all of you who own earrings with 'Alpa' backs that it's worth having them cleaned regularly to keep them functioning well. ('Alpas' are the ones like little flying saucers, that you have to squeeze on each side to put on or remove!) If you can't make it to us on the 8th of June, we would be happy for you to drop in at any time with your Jon Dibben earrings and we'll give them the appropriate TLC.
Just let us know that you'd like to come along that day, to help us with planning.