Posted by Jon - 15 November 2013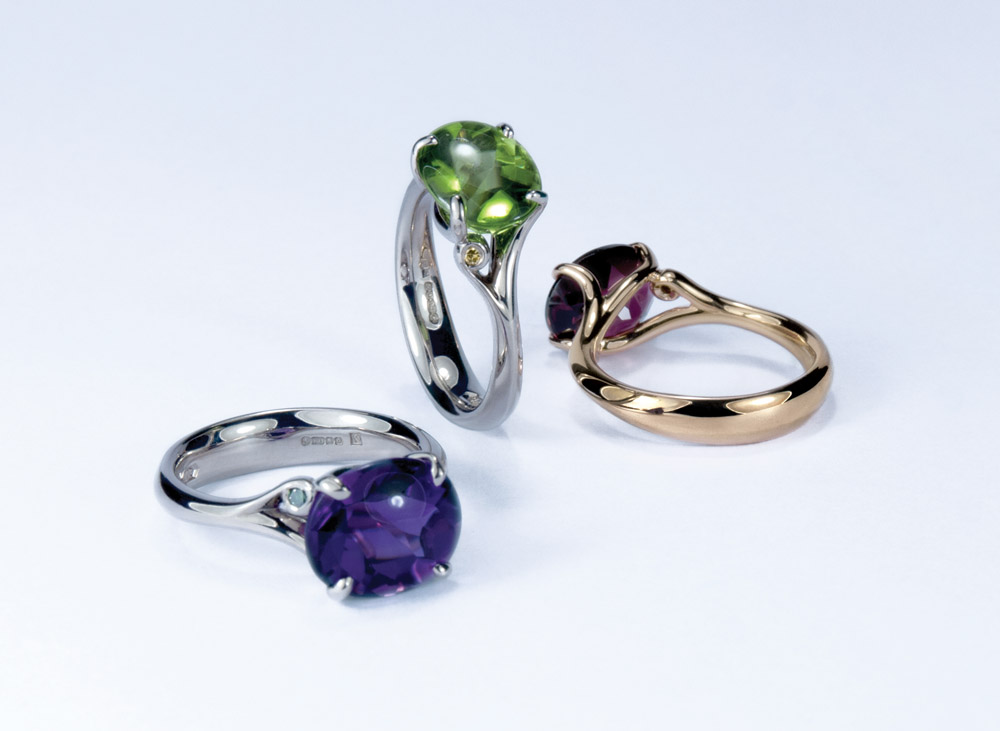 My new Meadow rings are in Fairtrade 18ct white and red gold.
The rings are set with amethyst, peridot and rhodolite garnet, buff top cabochons. Buff top stones have a lovely organic, rounded cabochon top, but are faceted underneath so that a subtle sparkle shines through.
The detailing is set with treated blue, and natural brown and yellow diamonds. The different colour combinations give a very different look to each ring- something to appeal to varying tastes. Everyone who's seen the photo seems to have their favourite.
From £2900.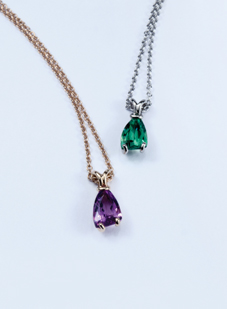 New Fairtrade gold Sail pendants are set with Pink sapphire and Tsavorite garnet. From £2696.
We also have some beautiful new Floral stud earrings and pendants, that are very sculptural and neat, set with little round diamonds. I will add a photo of them soon,
Look forward to seeing you all,
Jon