Posted by Vicki Hodge - 31 May 2016
So, it's the last day of May and all the bank holiday rain was saved up and is falling today! At least we had a decent 3 day weekend for a change.
Who had their birthday in May? Lucky you, the stunning emerald is your birthstone! Here are some ramblings about it:
Emerald is the most famous member of the beryl family.  I haven't been working with the team long enough not to giggle at beryl - after all I'm a fan of Beryl Cook!  How can you resist her fairy dell?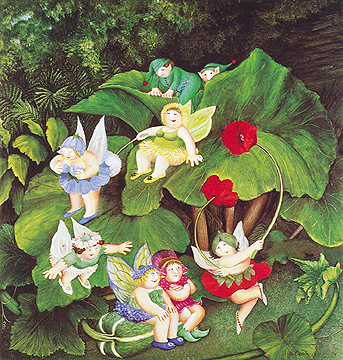 Legends endowed the wearer with the ability to foresee the future when emerald was placed under the tongue. Hmm, not sure about this legend. Is it a good thing to be able to see the future?  I wonder if Elizabeth Taylor would have allowed herself to meet Richard Burton if she could have seen their future?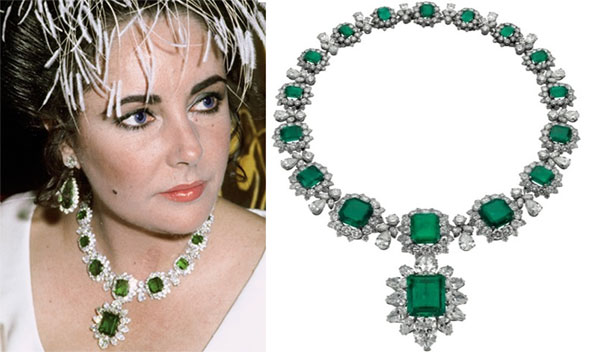 One of the most famous suites of Emerald set jewellery belonged to Elizabeth Taylor and was a gift from Richard Burton during the filming of the infamous Cleopatra. Created by Bulgari between 1962-1967, the suite consisted of a necklace with a removable pendant which doubled as a brooch, a bracelet, a ring and a pair of earrings. The suite was sold in 2011 along with other pieces of Taylor's huge collection at Christies, raising over £100 million in total! The auction broke many world records not least of which was the sale of the prized Emerald Pendant which realized $6,578,500 ($280,000 per carat @ 23.46 per carat) making it a world record for an Emerald set jewel.
Some more famous emeralds:
The Hooker Brooch - A 75.47-carat emerald set in a brooch, part of the Smithsonian Museum's collection.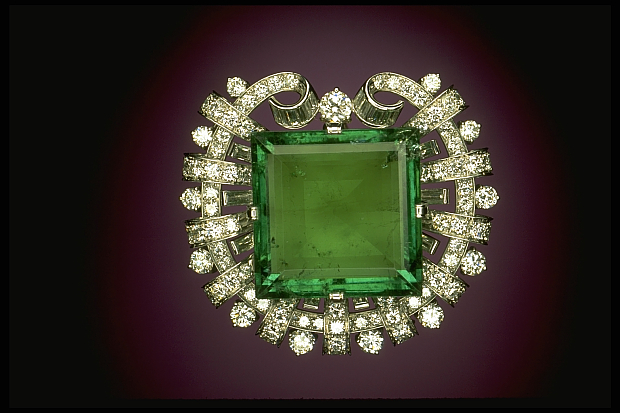 The Maximillian ring - A ring containing a 21.04-carat step-cut emerald, donated to the Smithsonian Museum by Marjorie Merriweather Post.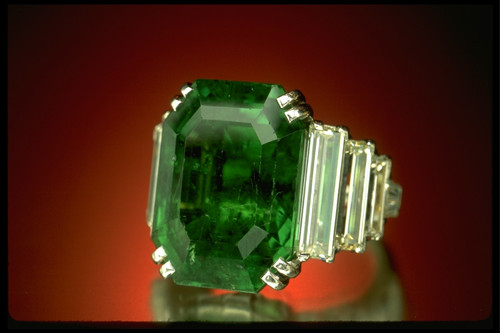 The stunning 167.97-carat Mackay Emerald was mined in Muzo, Colombia. The largest cut emerald in the National Gem Collection, it is set in an Art Deco diamond and platinum necklace designed by Cartier Inc. In 1931, Clarence H. Mackay presented the necklace as a wedding gift to his wife, Anna Case, a prima donna of the New York Metropolitan Opera from 1909 to 1920. The piece was donated to the Smithsonian Institute by Mrs. Anna Case Mackay in 1984.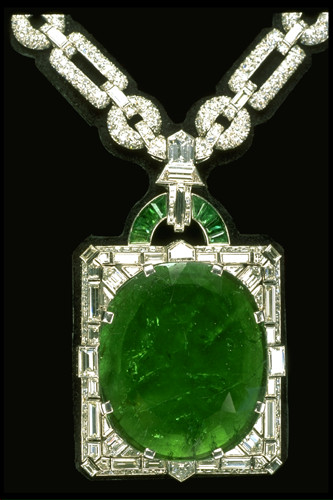 And finally, last but not least, this rather lovely set of rings from Jon, with an oval emerald, and matching diamond border rings. Not famous, but really quite lovely!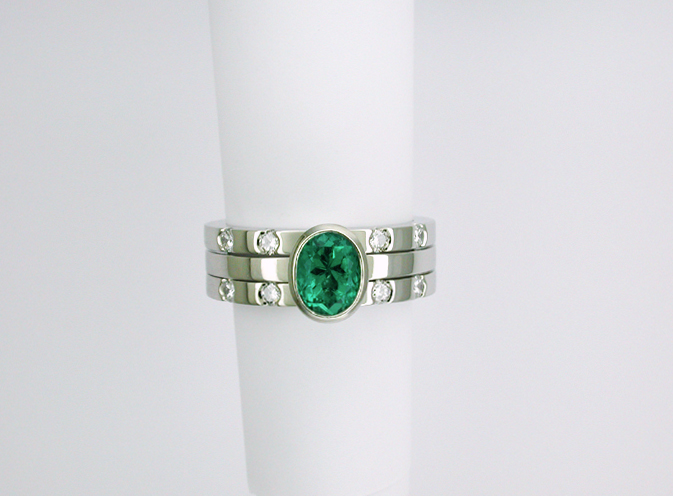 Phew!  I'm green with envy!
More soon, Vicki