Posted by Jon - 13 July 2018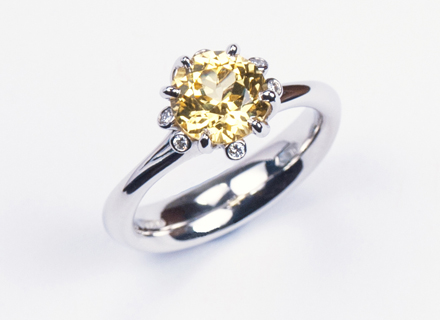 Right it's that time again… blog time!
Ok this is going to require some imagination. But let's say that Jon decides to give me five pieces from the shop to keep (complete fantasy I know). These are the pieces I would choose and why.
1. I'm a bit of a sucker for an unusual sapphire and one of my favourite types is the purple sapphire. Vanadium is the element that causes the colour. I absolutely love this 2.99ct purple sapphire in an 18 ct Fairtrade white gold 'Fourclaw' design. This stone has very strong blue tones and has a gorgeous rich and even colour. The use of the white gold gives it a vintage feel and the gun metal colour suits the stone.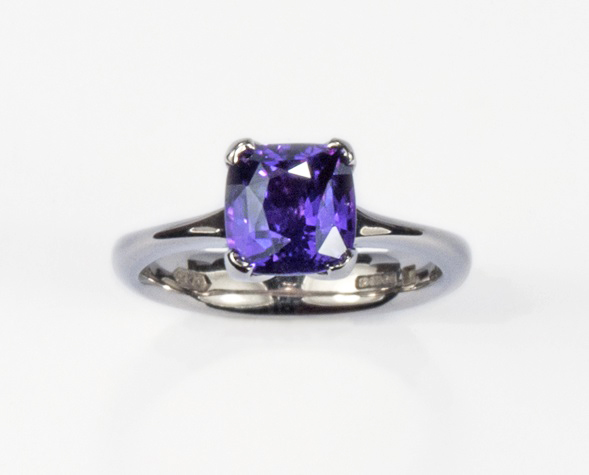 2. I don't really think I could compile this list without having at least having one green tourmaline and to mix it up a bit I thought I would go for the platinum green tourmaline 'Kite' pendant. I love this pendant. It's angular and striking and the stone really does all the talking.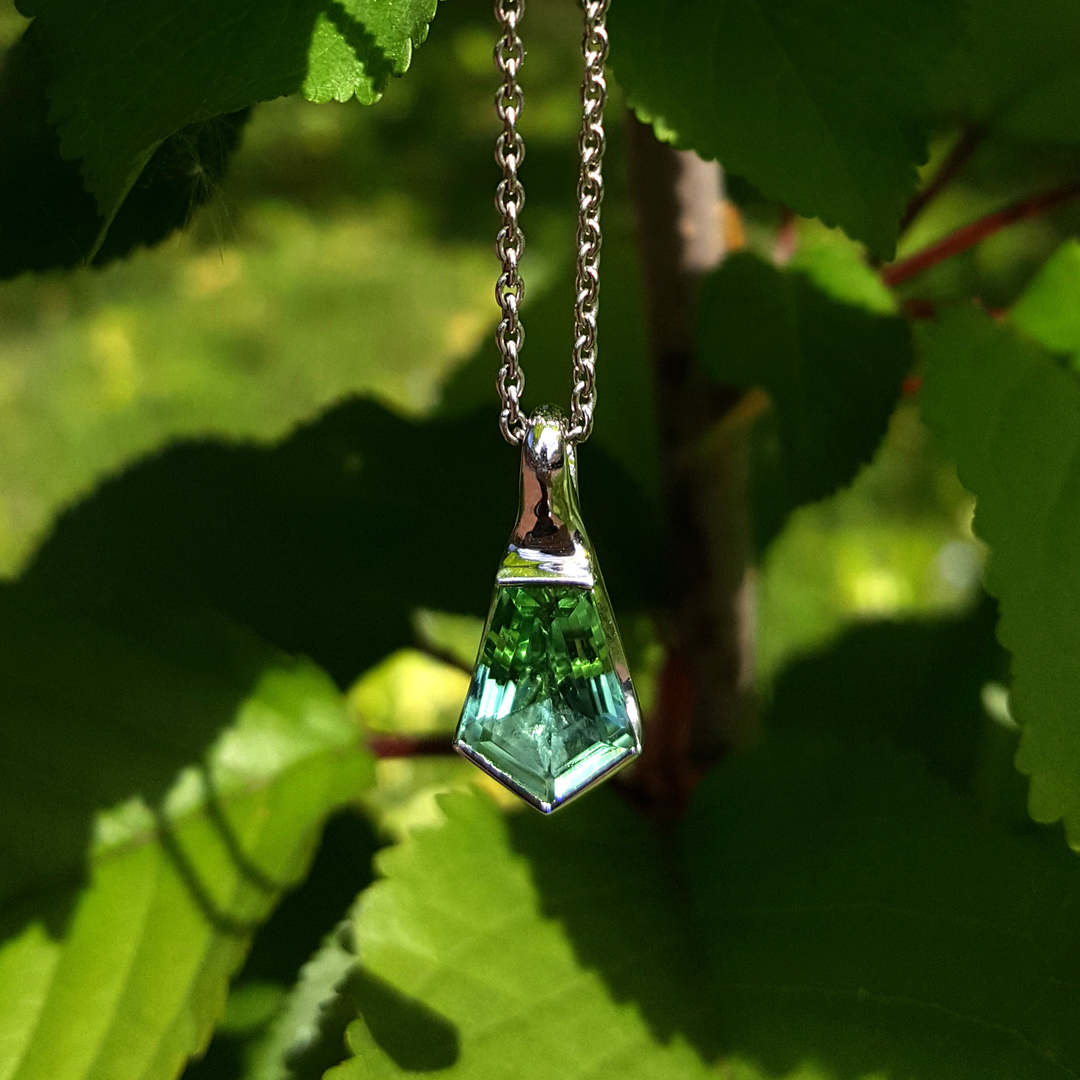 3. In at number 3, is the bufftop blue green tourmaline kiss ring, in 18ct Fairtrade white gold.I really like the 'kiss' ring as a design. I am not the most delicate of creatures, so something a bit chunkier suits me. The focal point of a ring is always the stone for me. A bufftop is where the top of the stone above the girdle is cut cabochon style and below the girdle is faceted. It's a cut that creates a really nice play of light.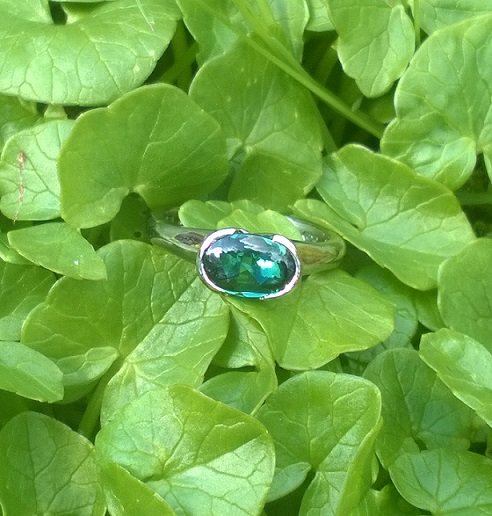 4. Ok - bit of an unusual one for me to choose is the platinum, yellow sapphire 'Meadow' ring. I chose this one because as much as yellow sapphires are a stone I'm not normally that fussed about, this stone is different. It's super vivid but a really nice soft yellow. Also I can't really have a list of top five pieces without featuring one of Jon's signature designs.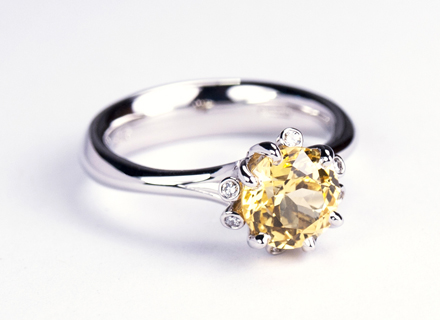 5. Last but no means least is the 'Autumn Meadow' pendant. I really like this design it looks like a star to me and it also looks a bit like a facehugger from Alien. I like how I can wear it every day, with whatever I'm wearing.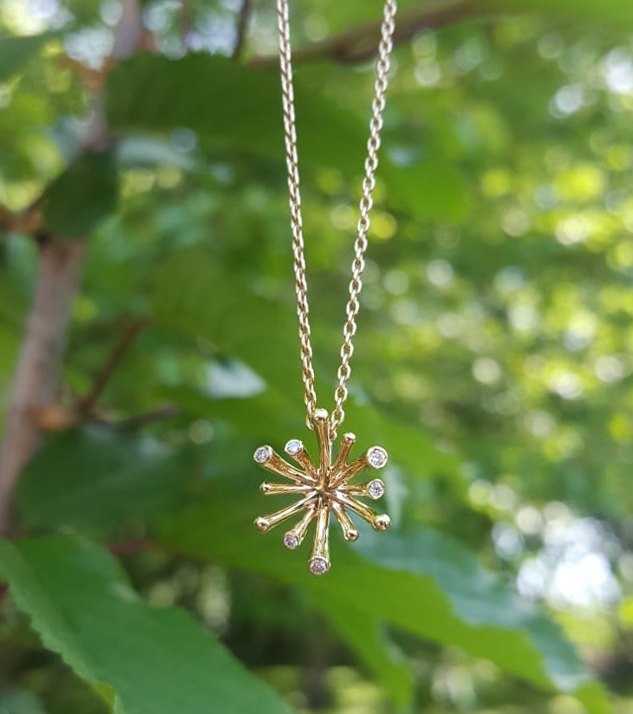 So that's all folks, bye for now! Hannah