Posted by Rachel - 30 May 2013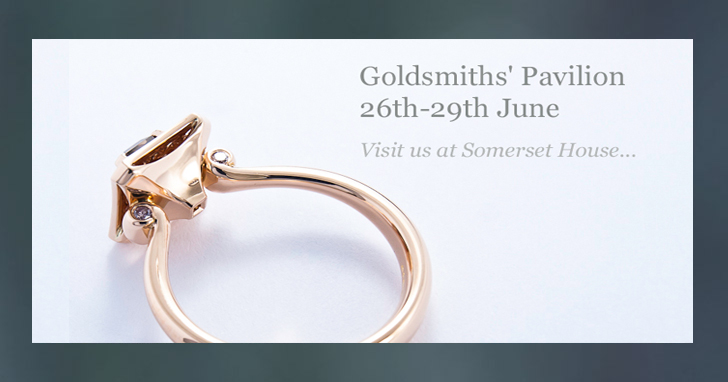 This month, Jon Dibben will be exhibiting at The Goldsmiths' Company Pavilion, Somerset House, London; an exhibition of contemporary jewellery, silver and furniture.
We'd love to see you there and we're delighted to tell you we have a limited number of tickets to give away!
We will be putting the names of those of you who are signed-up to receive our email newsletters, along with those that liked our facebook post into a 'virtual hat' and will inform the lucky winners on Wednesday 19th June.
The cut off date for new facebook likes or newsletter sign-ups will be midnight Tuesday 18th.
The dates for the exhibition are:
Wednesday June 26 – Saturday June 29
The opening times are:
Wednesday to Friday 11.00am to 6.30pm
Saturday 10.00am to 6.00pm
Visit their website for more details  www.thegoldsmiths.co.uk
STOP PRESS:
We have now informed the lucky winners, but do have 2 spare tickes, so please email us if you are interested and we will see what we can do!