Posted by Hannah - 03 January 2017
If you're born in January (like me) you're lucky enough to have garnet as your birthstone. It's a semi-precious gem and on the Mohs hardness scale it measures 7 - 7 1/2. So unfortunately it's not quite hard enough for everyday wear, but still beautiful and treasured and excellent for occasional or coktail rings!
When people think of garnet they tend to think of red stones, popular in Victorian jewellery, but garnets actually come in a wide range of colours, including green, brown, orange, pink and even blue.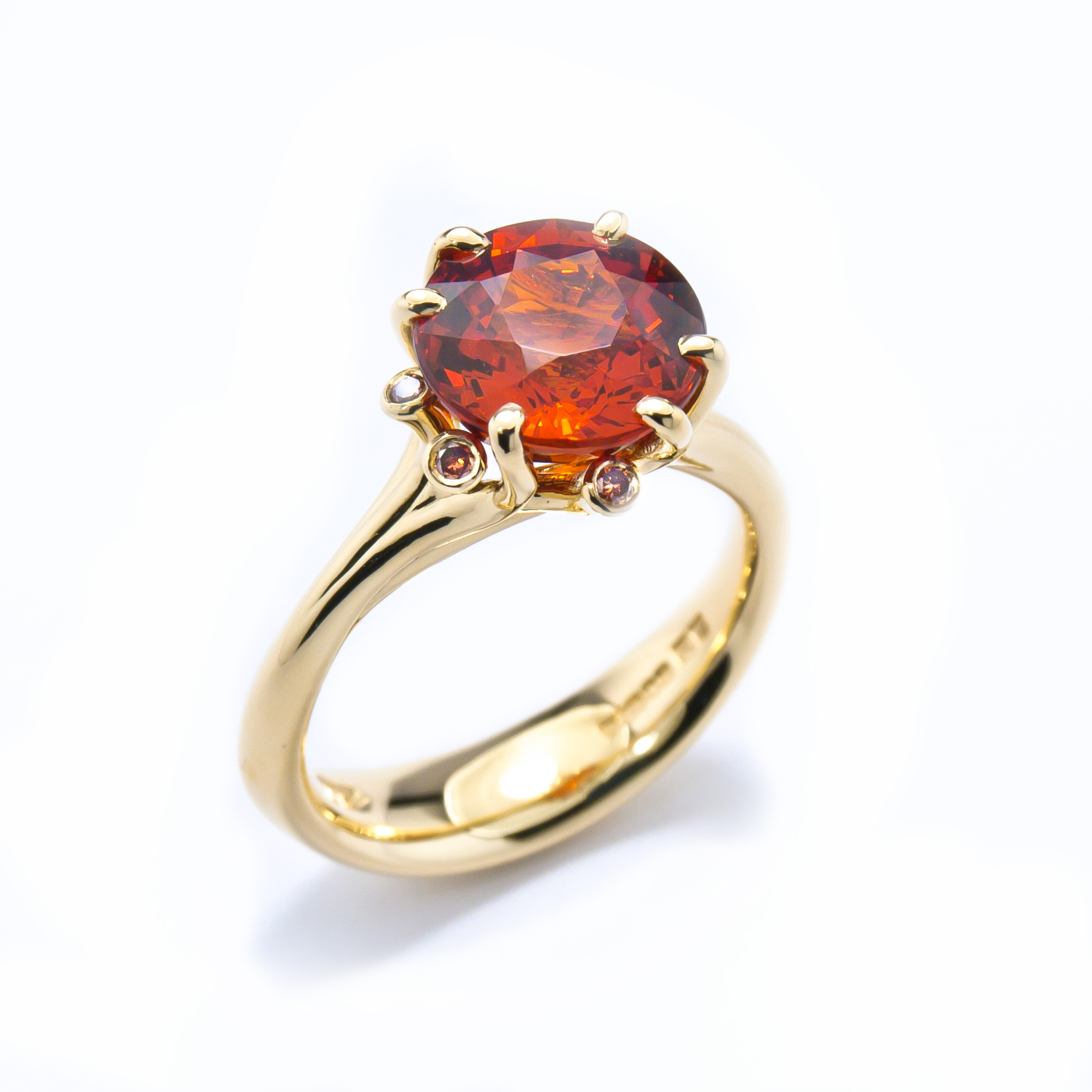 18ct Fairtrade yellow gold Meadow ring set with a Spessartite garnet and natural brown diamonds.
My personal favourites are the green garnets, which are rarer than their red counterparts and more expensive. The Imperial Russian jeweller, Faberge, created intricate jewellery designs for green demantoid garnets.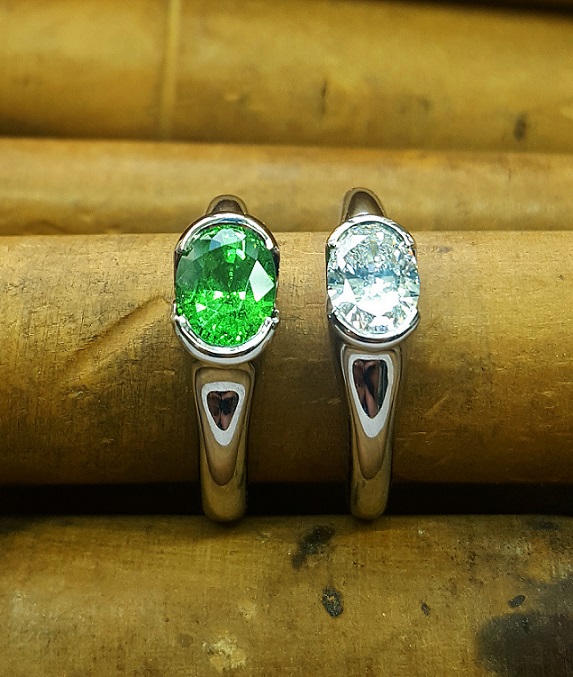 Oval tsavorite garnet kiss ring in 18ct Fairtrade white gold.
Red garnets have been found in use as early as 3800 BC. The ancient Egyptians would put them in their mummified corpses as prized possessions for the afterlife. In those times, the name Carbuncle was used to describe red garnet, and a carbuncle was thought to be one of the four precious stones given to King Solomon from God.
Not only is garnet January's birthstone, it is also the gem for the 2nd wedding anniversary - so that's another reason to buy your wife or husband a garnet!
Bye for now
Hannah.