Posted by Rachel - 21 December 2012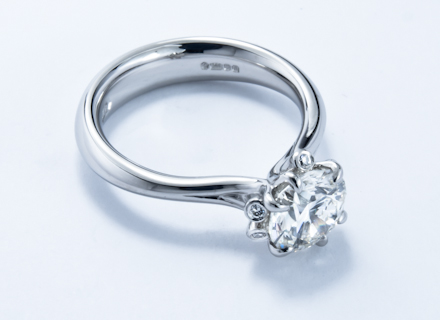 We are thrilled to announce the arrival of the world's first certified Fairtrade and Fairmined ecological platinum in to the UK.
Just 200g has arrived from the Oro Verde mining co-operative in the Choco Bioregion in Colombia; also the source of the world's first ecologically mined Fairtrade and Fairmined gold.
The Oro Verde program was created in 2000 as a collaboration between the Community Councils of Tado and Condoto and two support organisations; Fundamojarras and Amichoco.
This platinum is sourced from Asocasan, Tado, who obtained their ecological gold certification in January this year. It is a by-product of their gold mining; the metal being panned, by hand, from the sediment left after gold extraction.
The miners use traditional techniques to extract the metal without the use of mercury or cyanide. These socially and environmentally responsible methods give this ethical metal its ecological status, entitling the miners to an additional Fairtrade premium.
You can see some of Jon Dibben's designs using Oro Verde platinum on our Fair Trade page. Please contact us if you are interested in commissioning a design using Fairtrade and Fairmined gold or platinum.