Posted by Vicki Hodge - 17 May 2016
Benchworking in jewellery making that is!
We posted this on Facebook earlier in the year but thought it deserved it's own blog post.
David had asked us to create a beskpoke engagement ring for his girlfriend Eleanor.  He was a man on a mission and that mission had a tight deadline.  We worked hard and fast but it went to the wire and on the last possible day that we had to finish David's ring, it started with a power cut! No light, no drills, no polishing motor! So Chris got to try out his emergency USB LED light - kept by his bench just for this kind of moment! He carried on, through the LED lit darkness and, well, what a hero!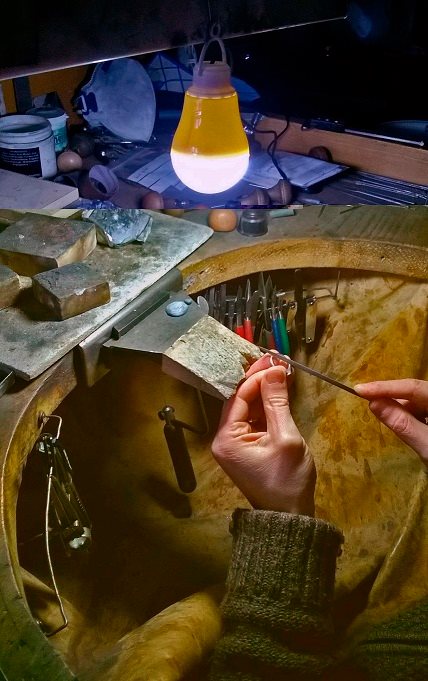 David was able to complete his mission and the next picture shows him and his now Fiancee, Eleanor, in the workshop collecting their ring, after we tweaked the size. (Luckily the power was on that day!)
Here's a close-up of the finished ring: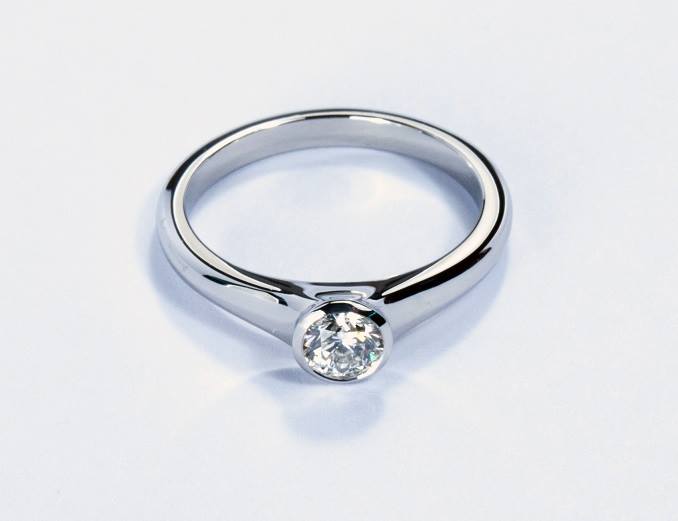 Here we are back to how it all became a post, with a lovely review on our facebook page: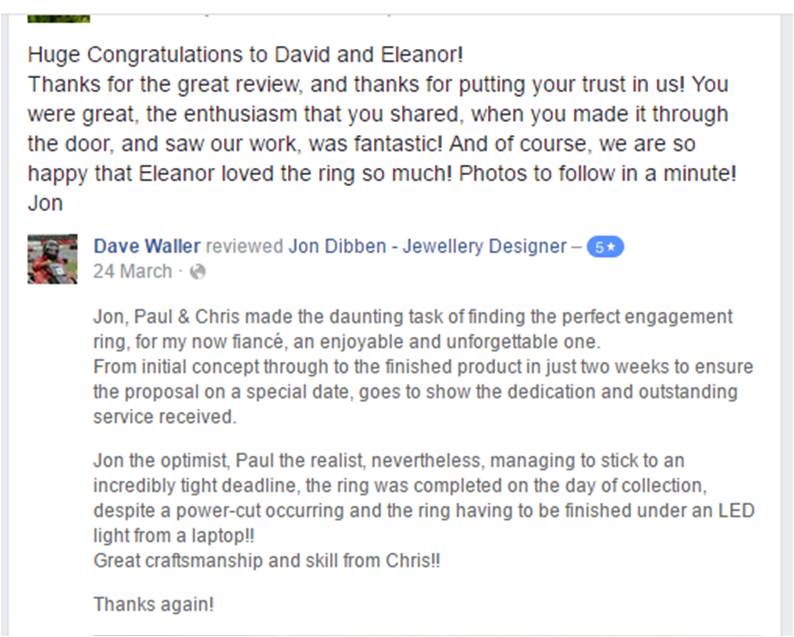 Lot's more congratulations from all of us!!