Posted by Jon - 31 August 2018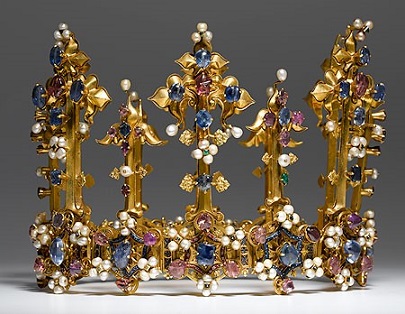 Photo from the website of the Munich Residence Museum (Bavarian Palace Department)
Stefanie here – I really wanted to share a picture or two and some information about this amazing and beautiful work of art. I'm a bit of a history geek – particularly medieval history, and yesterday, I was reading about Richard the Second (Below left in a coronation painting from Westminster Abbey). He was, and still is, known for his love of arts and culture – unfortunately possibly at the expense of sound administration or rule – and (by the way!) one of his commissions, the Wilton Diptych (below right), housed at the National Gallery, is an absolutely stunning example of his patronage.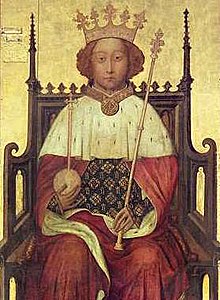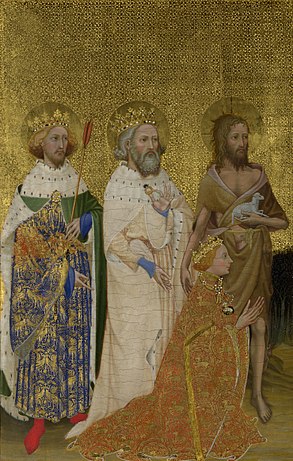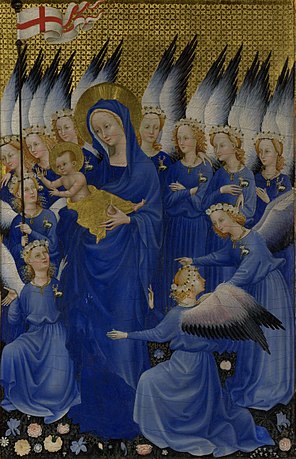 Images from Wikipedia
In 1382, when he was fifteen, and she sixteen, he married Anne of Bohemia in Westminster Abbey, and it's thought that she brought this crown with her when she came to England. There seems to be a bit of debate about its origins (including a suggestion that the crown was already a part of the jewels of Edward the third), but the general opinion is that the craftsmanship is European, most likely with at least an influence of Parisian or Venetian style. Personally, I'd like to think that Richard might have had a hand in its purchase, but I'm sure he would have at least appreciated its magnificence!
According to the inventory of Richard, the crown was decorated with 91 pearls, 63 balas rubies, 47 sapphires, 33 diamonds, and 5 emeralds, weighed nearly 1kg, and was valued at £246 13s and 4d. It's 18cm in diameter and height, and comes apart and folds for transportation! Obviously a true feat of goldsmithing.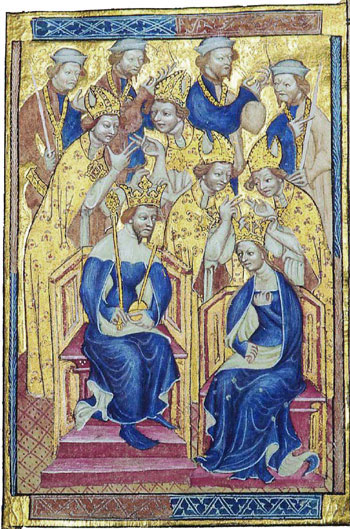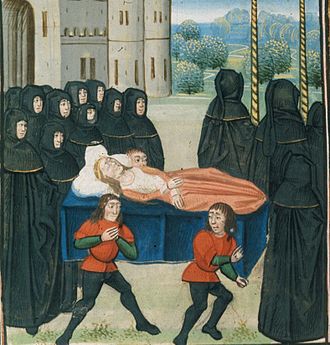 Images from Wikipedia
Above is a contemporary painting of the wedding of Richard and Anne, in the same illuminated style that he favoured, and a later painting of the funeral of Anne, who died of plague in 1394, and apparently was much mourned, Richard being so affected that he demolished Sheen Manor, where she had spent her final days.
Sadly, the crown left England after Richard's depostion, as part of the dowry of Henry IV's eldest daughter, Blanche, when she married Louis, the heir to the throne of Germany. It's now housed in Munich. I was disappointed to find that I'd missed a relatively recent exhibition at the V&A, where it had been on show, but maybe one day I'll visit to see it in the flesh!
It also reminds me of these pieces we have in the shop, which maybe share inspirational design influences, though I'm not sure how Jon would feel about me saying that!
This is Jon's 18ct Fairtrade Rose Gold Rhodolite and Brown Diamond Winter Meadow Ring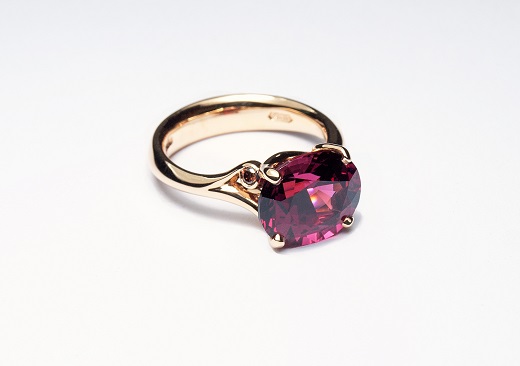 And this is one of Jon's floral designs in yellow gold with Marquise pink and green tourmalines