Posted by Jon - 16 June 2016
Another culmination of effort and search, patience and joy came together in the shop this last Saturday. I'll start at the beginning!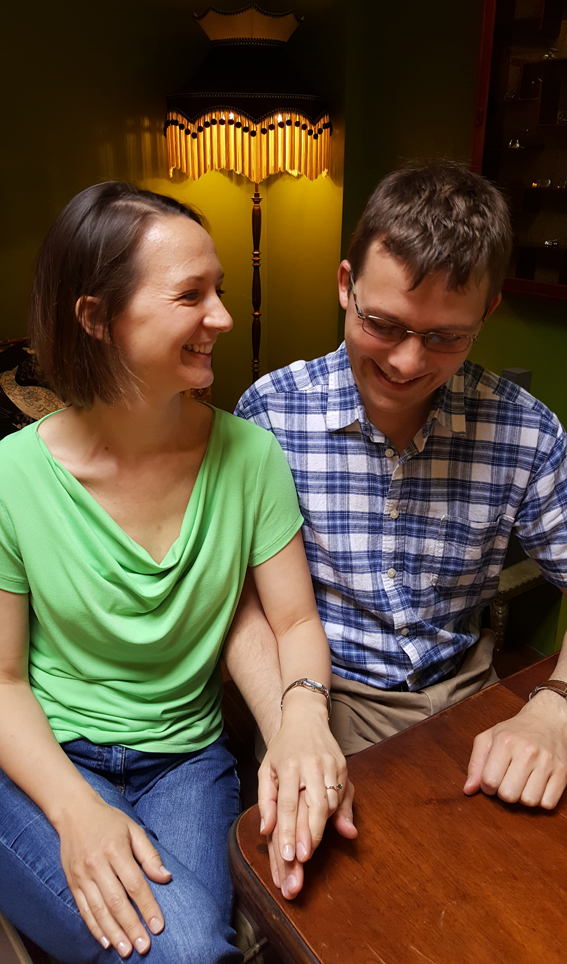 It seems like it was a long time ago that they first came in to see us, but it's actually not that long ago. Alison had fallen heavily for our Spring meadow design. But unfortunatley we couldn't quite find the right shade of green sapphire, in the right sized stones, for the scale of design that suited Alison's hand. Now Alison works with colour, she both understands and appreciates colour, and so finding a shade that she really loved, was very important.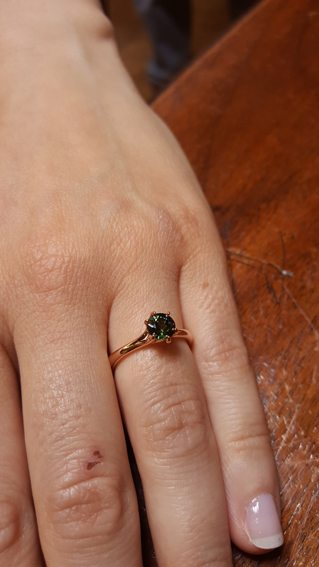 Luckily, she had already become attached to a stone that I had in my own collection. So it didn't actually feel like a compromise, for us to set it in to a bespoke Winter Meadow ring, in 18ct Fairtrade red gold. Both Alison and Tim were fully behind the Fairtrade choice, liking the idea that the gold was not only traceable, but also that it had the power to help support artisinal and small scale miners.
Tim is an engineer. He really enjoyed seeing Chris's Workshop Wednesday films, on our Facebook page, which gave them both a little insight to how the ring was developing in the workshop.
Anyway, it's now proudly on Alison's finger and so it just leaves us to offer our huge congratulations on their engagement, and wish them all the very best for their future life together. They have been wonderfully lovely to work with, and obvioulsy we are looking forward to catching up, when we see them to hopefully make their wedding rings, I've got my fingers crossed!
Thanks for reading,
Jon