Recent Posts
Tags
Authors
Posted by Vicki Hodge - 17 May 2016
Another Facebook post that deserved to be on the blog!
Fellow keen listeners to BBC 6 Music in the mornings may spot that this is (to give her her full title) The Lovely Lauren Laverne.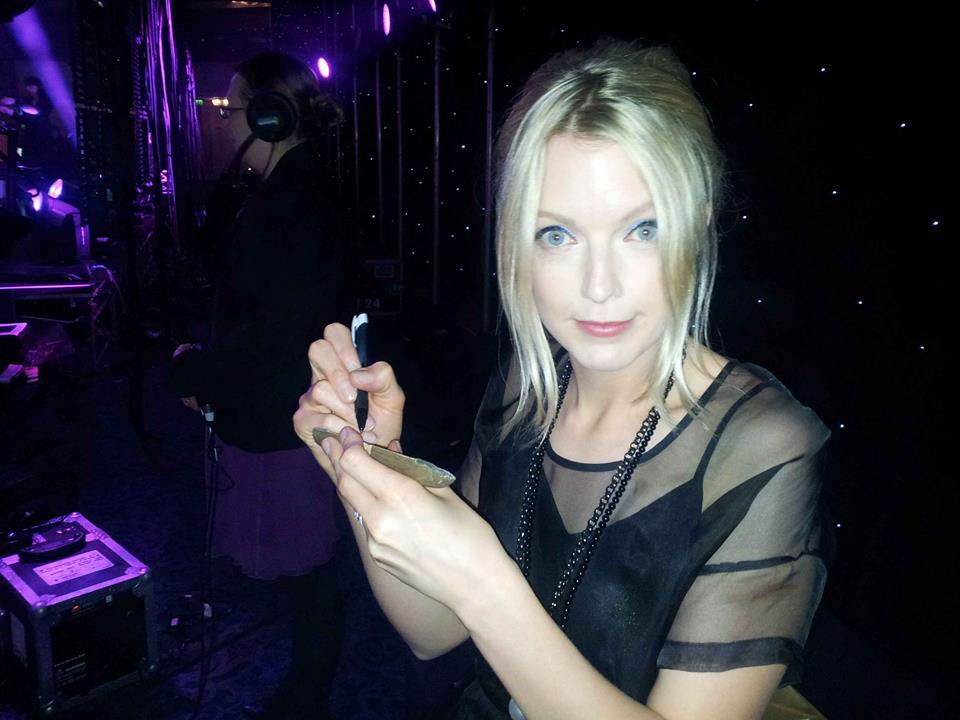 Here's the tale of what on earth Lauren Laverne is doing with my ring clamp: My late, great workshop colleague, Dudley, while generally a quiet, shy and modest man, nevertheless had a twinkling eye, and before going to the UK Jewellery Awards event some time ago, offered (I thought with unlikely bravado) to get me an autograph from the host of the ceremony, one Lauren Laverne. Casting around the workshop for a suitable object, I skeptically sent him off with my ring clamp. Never underestimate the quiet ones...
ttfn Chris