Posted by Jon - 15 December 2015
It's always great to watch the progress of a piece, and 'stories' from the workshop are so compelling. The photo shows Chris in the middle of making a pair of 'Floral' diamond earrings, commissioned as a Christmas present for an unsuspecting, and we like to think lucky, woman. It does involve a certain amount of secrecy, and delicacy in communications, but the irony is that we can show the end result to the world!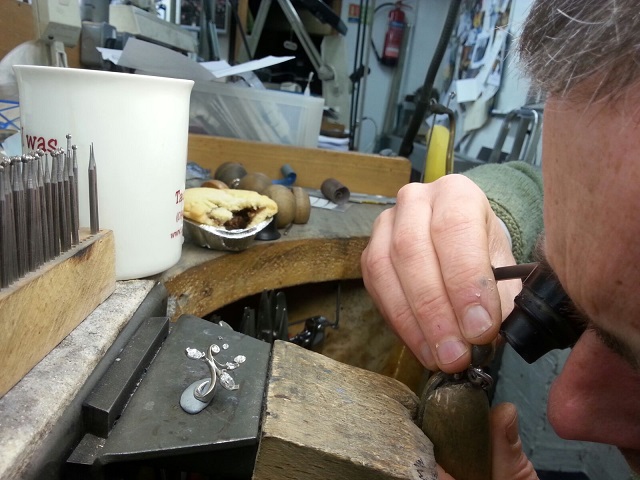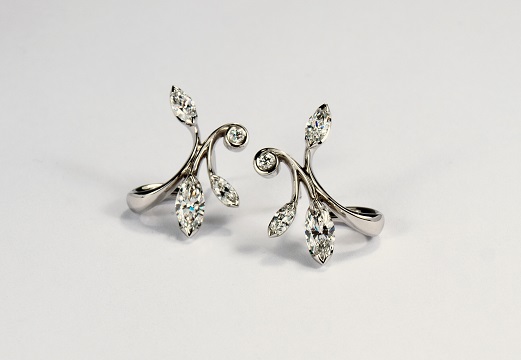 Posted by Jon - 10 December 2015
We hear some wonderful and very personal stories behind the work we do for our customers, and this was more of a mission than a commission! Ten years ago, Sophie's partner bought an engagement ring from us. More recently, Sophie had the misfortune to lose the ring, and we can all imagine the anguish she must have gone through. It was only by chance (or fate?), when she was outside her children's school one day, that she spotted the ring in the road. It had been run over and crushed, but she brought it to us for surgery, and Chris was able to ressurect it for her. We were so pleased to be able to help and to be a part of the happy ending, particularly just before Christmas. Miracles can and do happen!