Posted by Jon - 05 November 2013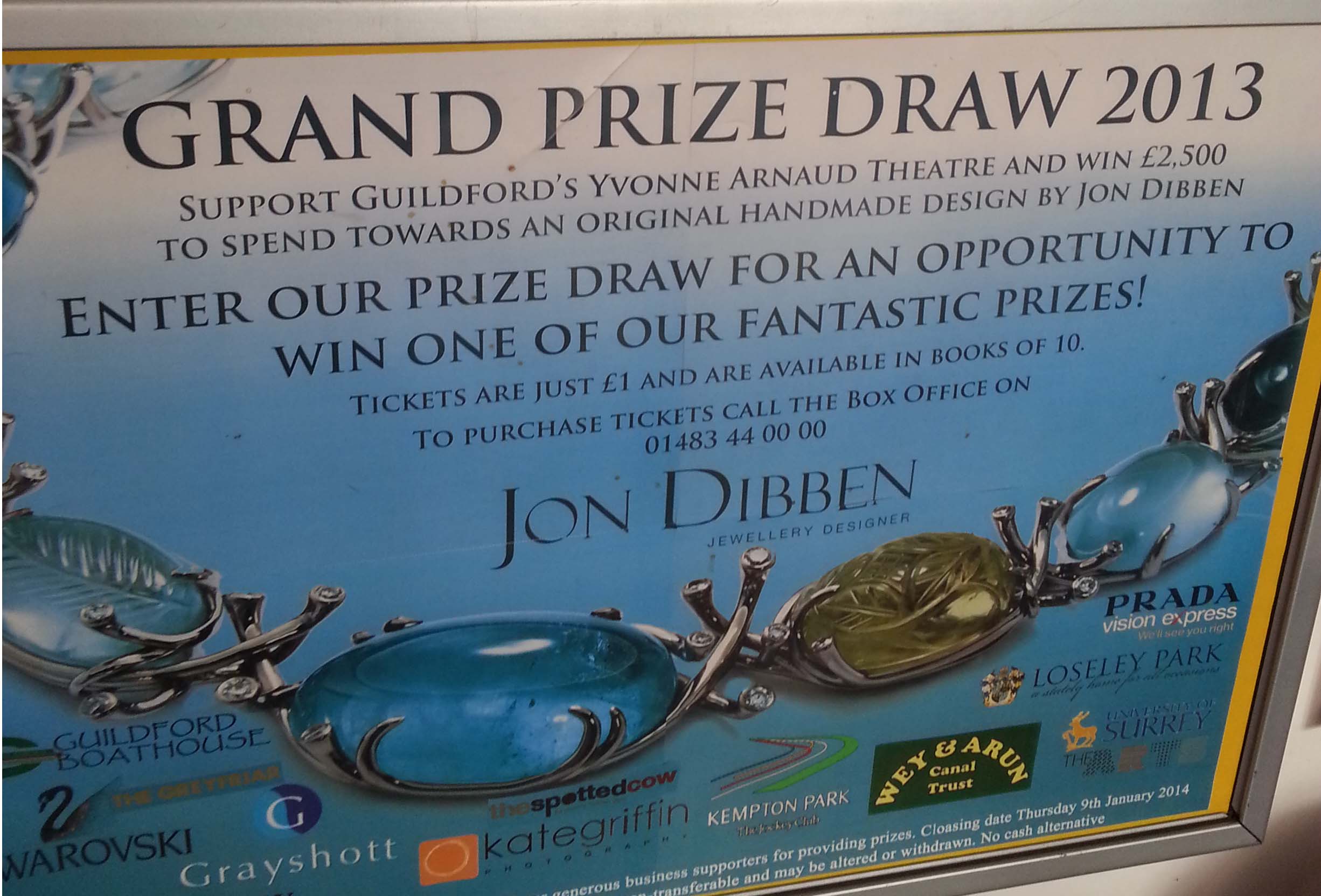 Not quite 'up in lights', but 'in print' at the Yvonne Arnaud theatre!
We are really pleased to be supporting our 'local' theatre again, by providing the top prize for their Grand Draw. I have a personal fondness for the Yvonne Arnaud- my wife and I went there on our first date and we've seen some fantastic plays since. Just last Saturday night, we hit another family milestone at the Yvonne Arnuad, when all five of us went to see the fantastic Propeller theatre company's production of A Midsummer Night's Dream. It was really great to see the kids laughing so much.
Our prize will include an insight into what goes on in the workshop, as well as a good old trying-on session and chat in the shop over a cup of tea (or something stronger!), perhaps to discuss the design of a unique piece, or alternatively to choose an existing design, which the prize money will then go towards. So, if you would like to join us in supporting the theatre, as well as having the chance of winning £2,500 towards a Jon Dibben design- or lots of other great prizes- please make sure you buy some tickets!
They're only £1 each, and we have plenty here at the shop. If you can't make it in, let us know and we can arrange to post some to you. Or you can buy them from the theatre box office. You'll find more information on the YA website. Just click here.
Good luck!